Roccastrada - Monticiano
Location: Follonica - Staz. Gavorrana - Ribolla (32 km) - Roccastrada (47 km) - Monticiano - Turn Prata (76 km) - Prata (98 km) - Massa Marittima - Follonica.
Length: 130 km
Route description: Sliding up to Ribolla. Then climb of about 15 km, an increase of Roccastrada (475 m asl). The subsequent descent towards Monticiano and the junction for Prata also presents steep climbs. The trip to Prata has a vertical drop of 400 meters to overcome. Back in Massa Marittima and Follonica. Helmet recommended. Total height of this stage: about 1000 meters.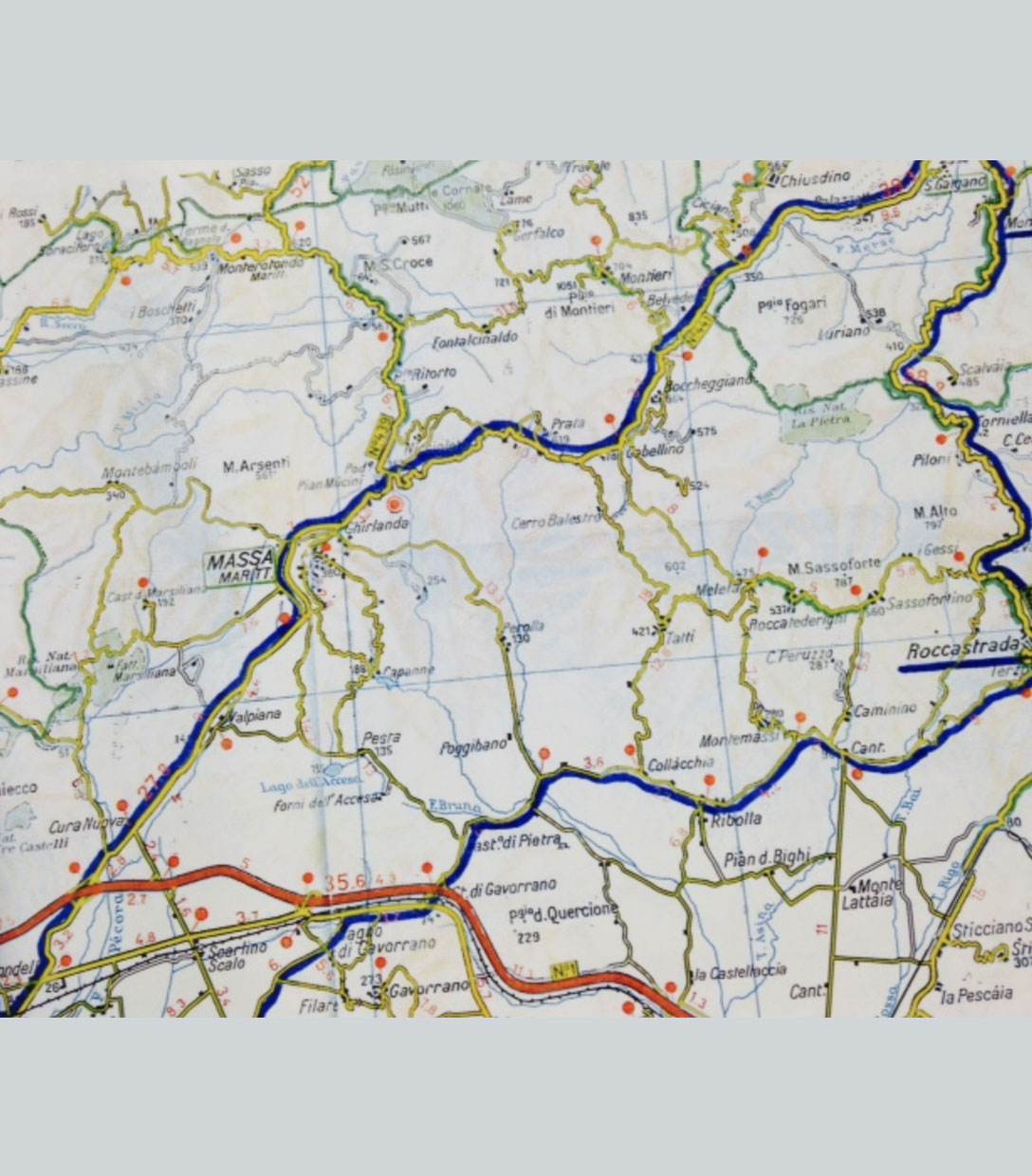 Monterotondo
Course: Follonica - Riotorto - Casalapi - San Lorenzo (23 km) - Monterotondo (49 km) - Ghirlanda (64 km) - Perola - Bagn. Gavorrano - Follonica.
Length: 105 km
Course Description: Plain up to 35 Km. So, the slope begins to Monterotondo up to a maximum of 620 meters above sea level. The descent of Garland and Bagno di Gavorrano is along beautiful roads that lead to Follonica. An alternative is to directly connect garland and Follonica (20 km shorter).